EQUIPMENT SALES
ADDITIONAL EQUIPMENT
Need additional equipment for your production needs? Below is a small sampling of the equipment we offer. Feel free to contact us at (855) 234-5350 to discuss purchasing any of the following equipment or to discuss more equipment options:
Generators
Air Compressors
Pumping Equipment
Mining Equipment
Mobile Cement Silos
FEATURED MINING EQUIPMENT: MINEMATE
This machine is capable of mixing and pumping up to 12 cubic yards per hour and pumping material in excess of 500 ft. This low profile machine is also equipped with a material screw conveyor with bin indicator for charging the continuous mixer. View specifications.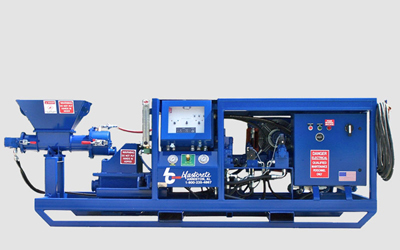 FEATURED PUMPING EQUIPMENT: X-10
An ultra high pressure swing tube piston pump designed for refractory and shotcrete applications up to 12 cubic yards per hour. This is the most user-friendly pump on the market to operate and maintain. The unit includes asimple swing out hopper for fast access to the swing tube section for cleaning and maintenance, rugged receiving hopper agitator, forklift tubing mounted to the lower hopper for easy flat pack removal, and includes our reliable solid state electronics. The piston face pressure for this machine is 2200 PSI that allows you to pump material further than any competitive equipment. View specifications.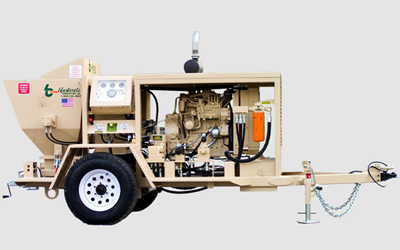 FEATURED PUMPING EQUIPMENT: RD6536
This pump is designed to pump up to 3/4 inch aggregate concrete, concrete block fill (grout), shotcrete, floor leveling cement, mud jacking, and cellular concrete. The machine is powered by a 29 HP Kubota water cooled diesel and is equipped with our 1000 lb. capacity receiving hopper with hydraulic agitator. The unit is mounted on a single axle high speed towing trailer with electric brakes and electric braking lights. View specifications.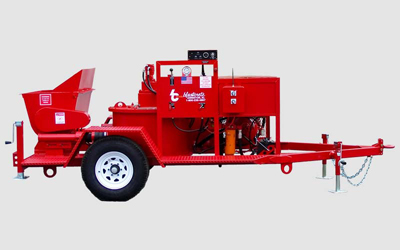 MOBILE CEMENT SILOS